Starla Blair, Presentations Chairman
902 Gaslight Dr
Springfield, MO 65810
blair.starla@sbcglobal.net
NFMC is proud to list the outstanding winners of Young Artist Awards selected in 2021. For more information on booking these winners please contact Starla Blair listed above.  If you are interested in having a Young Artist perform you can download the Young Artist Inquiry form here.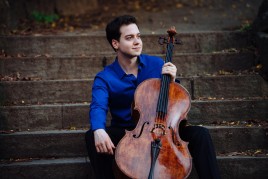 John-Henry Crawford, Cellist
Born in the small Louisiana city of Shreveport, cellist John-Henry Crawford has been lauded for his "polished charisma" and "singing sound" (Philadelphia Inquirer) and in 2019 was First Prize Winner of the IX International Carlos Prieto Cello Competition and Young Artist of the Year by the Classical Recording Foundation. Crawford was also in 2021 named the National Federation of Music Clubs Young Artist in Strings.
At age 15, Crawford was accepted into the legendary Curtis Institute of Music to study with Peter Wiley and Carter Brey and went on to complete an Artist Diploma at the Manhattan School of Music with Philippe Muller, a Master of Music at The Juilliard School with Joel Krosnick, and pursue further study in Chicago with Hans Jørgen Jensen….. click here to read more of the performance brochure
Learn more at www.johnhenrycrawford.com.  View NFMC performance here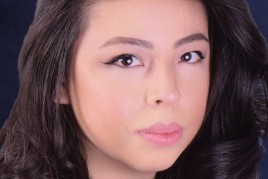 Shaina Martinez, Soprano
Shaina Martinez, has been hailed by the Washington Post for her "piercing, muscular soprano". She has performed Violetta (La Traviata), Susannah (Susannah) and Donna Anna (Don Giovanni) with Lighthouse Opera Company, Cio Cio San and Kate Pinkerton (Madama Butterfly) with Florida Grand Opera, Fiordiligi (Cosi fan tutte) and Saffi (Der Zigeunerbaron) with Manhattan School of Music, Salud (La Vida Breve) with The In Series, and Zweite Dame (Die Zauberflöte) and Prince Charmant (Cendrillon) with the Siena Music Festival. As an active competitor she has received 1st place from the 2019 Eisenberg-Fried Concerto Competition, 2019 Russell C. Wonderlic Competition, and 2019 Talents of the World International Competition; 2nd place from the 2019 Opera NEO Voice Competition and MIOpera Vocal Competition; and 3rd place from the Washington International Competition, the XXI Concurso Internacional de Canto Lirico, and Alan M. & Joan Taub Ades Competition…..click here to read more  of the performance brochure.
View NFMC performance here.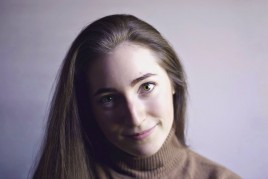 Rachel Breen, Piano
Pianist Rachel Breen received her Bachelor's degree with Academic Honors from the Juilliard School, where she was a student of Julian Martin. Previously, she studied with Dr. Sharon Mann at the San Francisco Conservatory; until age 10, she was self-taught. She is currently enrolled in dual Master's degrees at the Hannover Hochschule fur Musik and Yale School of Music with—respectively—Lars Vogt and Boris Slutsky, and is based in both Europe and the United States…..click here to read more in the performance brochure.
View NFMC performance here.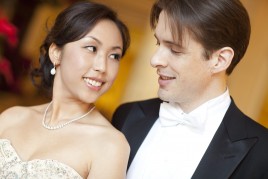 Rector-Hong Duo, Duo Pianists
Pianists Sylvia Hong and Michael Rector began performing together as a duo shortly after being married in 2011. They have played recitals at the Kennedy Center in Washington and the Lotte Concert Hall in Seoul. In April 2014, they toured in Eastern Europe, performing with the Georgian Sinfonietta and Black Sea Symphony. Highlights of their numerous tours in Korea include playing two sold-out concerts on the same day in Busan, and an invitation to perform with the orchestra in the Olympic city of Gangneung during the 2018 winter games. Avid proponents of American music, Sylvia and Michael presented a lecture-recital on the music of Morton Feldman at the University of Music and Performing Arts in Graz, Austria, in 2019. Following extensive research at the Library of Congress, their current project is a recital program and recording of rediscovered 19th-century American compositions for four hands….click here to read more in the performance brochure.