Starla Blair, Presentations Chairman
902 Gaslight Dr
Springfield, MO 65810
blair.starla@sbcglobal.net
NFMC is proud to list the outstanding winners of Young Artist Awards selected in 2021. For more information on booking these winners please contact Starla Blair listed above.  If you are interested in having a Young Artist perform you can download the Young Artist Inquiry form here.
(Click on picture to obtain further information)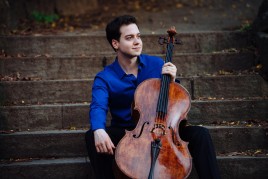 John-Henry Crawford, Cellist
Born in the small Louisiana city of Shreveport, cellist John-Henry Crawford has been lauded for his "polished charisma" and "singing sound" (Philadelphia Inquirer) and in 2019 was First Prize Winner of the IX International Carlos Prieto Cello Competition and Young Artist of the Year by the Classical Recording Foundation. Crawford was also in 2021 named the National Federation of Music Clubs Young Artist in Strings.
At age 15, Crawford was accepted into the legendary Curtis Institute of Music to study with Peter Wiley and Carter Brey and went on to complete an Artist Diploma at the Manhattan School of Music with Philippe Muller, a Master of Music at The Juilliard School with Joel Krosnick, and pursue further study in Chicago with Hans Jørgen Jensen. He has given concerts in 25 states as well as Brazil, Canada, Costa Rica, France, Germany, Mexico, and Switzerland at venues such as The International Concert Series of the Louvre in Paris, Volkswagen's Die Gläsern Manufaktur in Dresden, and the inaugural season of the Tippet Rise Arts Center in Montana. Crawford gave his solo debut with the Philadelphia Orchestra as First Prize Winner of the orchestra's Greenfield Competition and has performed Beethoven Triple Concerto with the Memphis Symphony, Dvorak and Gulda Cello Concertos with the Shreveport Symphony, and Haydn's C Major Cello Concerto with the Highland Park Strings.
While in Chicago, Crawford appeared on WFMT's Impromptu series and toured extensively with Steinway artist and pianist Victor Santiago Asuncion. He has appeared twice with Christopher O'Riley on National Public Radio's From the Top. An advocate for the importance of social media, Crawford commands a strong Instagram presence, attracting tens of thousands of viewers to his project #The1000DayJourney, where he films artistic cinematic videos daily from his practice and performances for over 55,000 followers (@cellocrawford) to give a glimpse into the working process of a musician, recently passing the 1000-day mark.
Crawford's numerous competition prizes also include Grand Prize and First Prize Cellist at the 2015 American String Teachers National Solo Competition, the Lynn Harrell Competition of the Dallas Symphony, the Hudson Valley Competition, and the Kingsville International Competition. He has competed in the Tchaikovsky and Queen Elisabeth competitions and was accepted at the prestigious Verbier Academy in Switzerland for study under the tutelage of Ralph Kirshbaum and Torleif Thedeen.
Crawford has been a fellow at Music from Angel Fire in New Mexico, the National Arts Centre's Zukerman Young Artist Program in Canada, The Fontainebleau School in France, and the Perlman Chamber Music Program. He was invited to perform at Boston's French Cultural Museum in a chamber music concert with Boston Symphony concertmaster Malcolm Lowe, Curtis President Roberto Diaz, and members of the Borromeo Quartet, and was the only student performer on a tour series to Costa Rica, Mexico, and Brazil, collaborating with artists Soovin Kim, Roberto Diaz, and Jason Vieaux as part of Curtis on Tour. While a student at Curtis, Crawford's recital performances were broadcast on WHYY public television in Philadelphia. He was interviewed for the recently released documentary Maestro about conductor Paavo Järvi, and is also interviewed and quoted in Dan Coyle's The Talent Code by Dan Coyle, a best-selling book about the science and neurology behind skill development.
Crawford is from a musical family and performs on a rare 200-year old European cello smuggled out of Austria by his grandfather, Dr. Robert Popper, who evaded Kristallnacht in 1938. He also performs on a fine French bow by the revolutionary bowmaker Tourte "L'Ainé" from 1790. Before attending Curtis, Crawford studied with concert cellist Andres Diaz of Southern Methodist University. In addition to music, he enjoys reading about astrophysics, running, performing magic tricks, and photography.
Learn more at www.johnhenrycrawford.com.  View NFMC performance here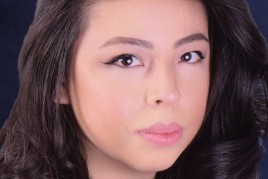 Shaina Martinez, Soprano
Shaina Martinez, has been hailed by the Washington Post for her "piercing, muscular soprano". She has performed Violetta (La Traviata), Susannah (Susannah) and Donna Anna (Don Giovanni) with Lighthouse Opera Company, Cio Cio San and Kate Pinkerton (Madama Butterfly) with Florida Grand Opera, Fiordiligi (Cosi fan tutte) and Saffi (Der Zigeunerbaron) with Manhattan School of Music, Salud (La Vida Breve) with The In Series, and Zweite Dame (Die Zauberflöte) and Prince Charmant (Cendrillon) with the Siena Music Festival. As an active competitor she has received 1st place from the 2019 Eisenberg-Fried Concerto Competition, 2019 Russell C. Wonderlic Competition, and 2019 Talents of the World International Competition; 2nd place from the 2019 Opera NEO Voice Competition and MIOpera Vocal Competition; and 3rd place from the Washington International Competition, the XXI Concurso Internacional de Canto Lirico, and Alan M. & Joan Taub Ades Competition. Ms. Martinez also has a love for art song which has been expressed in her performances in the Opera America Emerging Artist Recital with Craig Rutenberg, and her performance of Joaquin Turina's Poema en forma de canciones with the MSM Philharmonia, under the baton of Perry So. She also has a special interest in nonstandard Latin American repertoire which she has performed in several NYC concert venues. Young Artist Programs include: Martina Arroyo's Prelude to Performance (2015), Grant Park Music Festival's Project Inclusion Fellowship (2019), and Florida Grand Opera (2019-2021). She is also an avid choral singer and maintains a soprano position at Calvary St. George in NYC. She holds a Bachelor's degree from University of Maryland and a Master's degree from Manhattan School of Music. She was a 2021 Met Council semifinalist and upcoming engagements include Giannetta and Adina (cover) with Opera Maine in July 2021 and Violetta in Mass Opera's production of La Traviata in October 2021.
View NFMC performance here.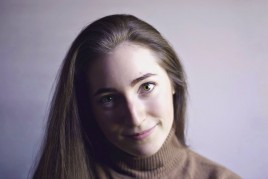 Rachel Breen, Piano
Pianist Rachel Breen received her Bachelor's degree with Academic Honors from the Juilliard School, where she was a student of Julian Martin. Previously, she studied with Dr. Sharon Mann at the San Francisco Conservatory; until age 10, she was self-taught. She is currently enrolled in dual Master's degrees at the Hannover Hochschule fur Musik and Yale School of Music with—respectively—Lars Vogt and Boris Slutsky, and is based in both Europe and the United States.
Breen has won prizes in the Georges Cziffra International Competition (Senlis, France), the Nuova Coppa Pianisti International Competition (Osimo, Italy), the Livorno International Piano Competition (Tuscany, Italy), The Gallinari International Competition (Bologna, Italy), Premio Melini (Trento, Italy), the Spanish Composers International Competition (Madrid, Spain), the Arthur Fraser International Piano Competition (Charleston, SC), the Mondavi National Competition, and the NFMC Young Artists' Competition, as well as being selected as a National YoungArts Finalist and receiving the 2021 Kurt Alten Prize at HMTMH. This past year, she was chosen a semifinalist in the Beethoven Vienna International Competition, at which she will perform in October of 2021.
Aside from piano, Breen graduated from Miramonte High School (CA), where she received first prize on the National Latin Exam and third prize on the National French Exam.
View NFMC performance here.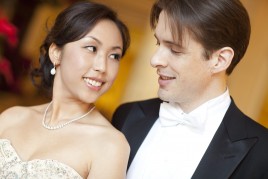 Rector-Hong Duo, Duo Pianists
Pianists Sylvia Hong and Michael Rector began performing together as a duo shortly after being married in 2011. They have played recitals at the Kennedy Center in Washington and the Lotte Concert Hall in Seoul. In April 2014, they toured in Eastern Europe, performing with the Georgian Sinfonietta and Black Sea Symphony. Highlights of their numerous tours in Korea include playing two sold-out concerts on the same day in Busan, and an invitation to perform with the orchestra in the Olympic city of Gangneung during the 2018 winter games. Avid proponents of American music, Sylvia and Michael presented a lecture-recital on the music of Morton Feldman at the University of Music and Performing Arts in Graz, Austria, in 2019. Following extensive research at the Library of Congress, their current project is a recital program and recording of rediscovered 19th-century American compositions for four hands.
Sylvia Hong is known to audiences worldwide as a pianist of imagination and virtuosity. As a concerto soloist, Sylvia has played in Korea with the KBS Orchestra, Mokpo Symphony, Busan Symphony and Suwon Symphony. In her native United States, she has performed with the Washington Metropolitan Philharmonic and Mt. Vernon Symphony Orchestra. She made her debut in the Weill Recital Hall at Carnegie Hall at the age of 16 as the 1st prize winner of the National Russian Competition. Sylvia's three commercial recordings, all live performances, were produced by the Far East Broadcasting Corporation. She was the Korea Times "Musician of the Year" for 2012. Sylvia credits much of her success to her principal teachers-Lydia Frumkin of Oberlin Conservatory, Lee Kum-Sing of the Vancouver Academy of Music, and Benjamin Pasternack of the Peabody Conservatory where she received her Performer's Diploma in 2012. She is currently Associate Lecturer at the University of Wisconsin-Green Bay.
Michael graduated from the doctoral program at Manhattan School of Music in 2012, where his teacher was Philip Kawin. He also earned a bachelor's degree from Oberlin College, where he majored in comparative literature. Michael has presented lecture-recitals and masterclasses both at home and abroad, including at China Conservatory in Beijing, the University of Kassel in Germany, and numerous universities and music schools in Korea. His academic research focuses on performance practice and style change, with forthcoming articles in the journals Empirical Musicology Review and Perspectives of New Music. He has also written about piano pedagogy for American Music Teacher, Clavier Companion, and the MTNA e-Journal. He is currently Associate Professor of Music at the University of Wisconsin-Green Bay.